Written By: Elise Wade, Bullfighters Only Sideline Reporter
With National Finals Rodeo just around the corner, it's time to start finalizing your looks for the 10 biggest days in rodeo! As the official sideline reporter for Bullfighters Only, I know how important it is to find looks that are fashionable yet will survive long days and nights in Las Vegas. I've put together a collection of looks that are just that and all the pieces can be found at Cavender's! Whether you're a seasoned veteran or it's your inaugural trip to the NFR, check out three of my style tips and trends for this year's event!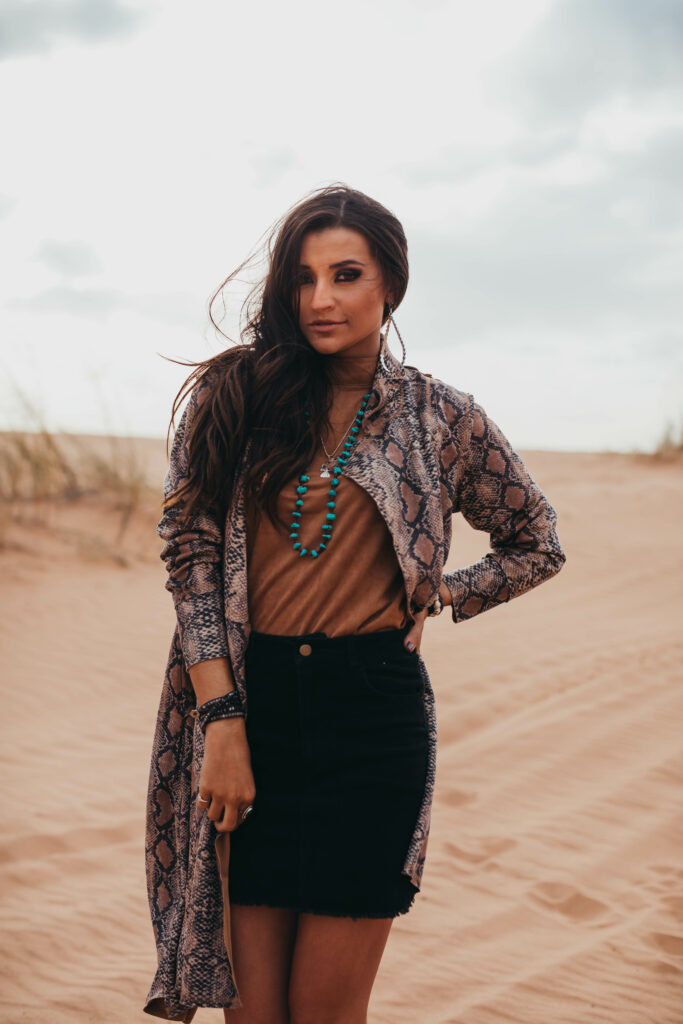 Never Go Wrong With Kimonos
Kimonos, aka dusters, are a staple in western fashion and perfect for Vegas. I grabbed a kimono in not one, but two colors, the snake and solid black, because I fell in love with the versatility of these pieces.  The snake print kimono can be a statement piece on its own or because of its neutral colors, it fits with many other outfit options. Throw it over a graphic tee or dressier top and it automatically amps up your look.  Can you ever go wrong with black? The answer is no and the black kimono has endless opportunities for day or evening outfits.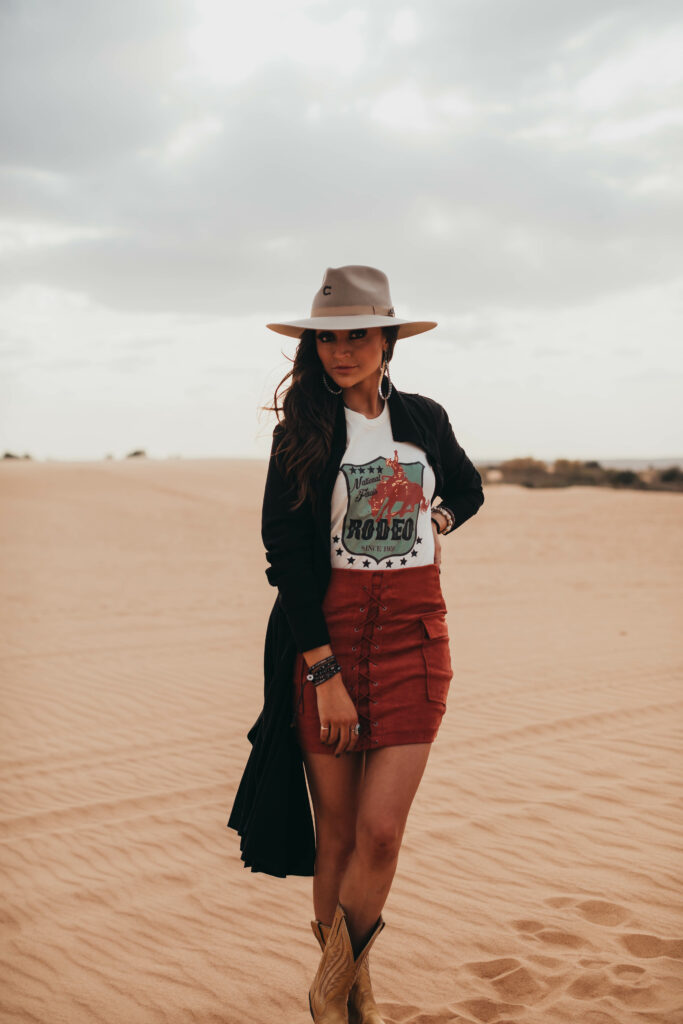 Dressed Up Graphic Tees
Wow did I love this outfit. Many think of graphic tees as a more casual item, but when you pair it with a cute skirt like this lace-up one from Jealous Tomato and a pair of statement boots like the gold Ariat Tailgates it takes it from casual to rodeo ready. Just top it off with a crowd favorite hat from Charlie 1 Horse and you're ready to kick the dust up!
Not only are these pieces great styled together, but each of them is versatile enough to be incorporated into other looks, both dressed up or down. Which is important if you're an overpacker like me and trying to avoid those terrible overweight bag fees at the airport.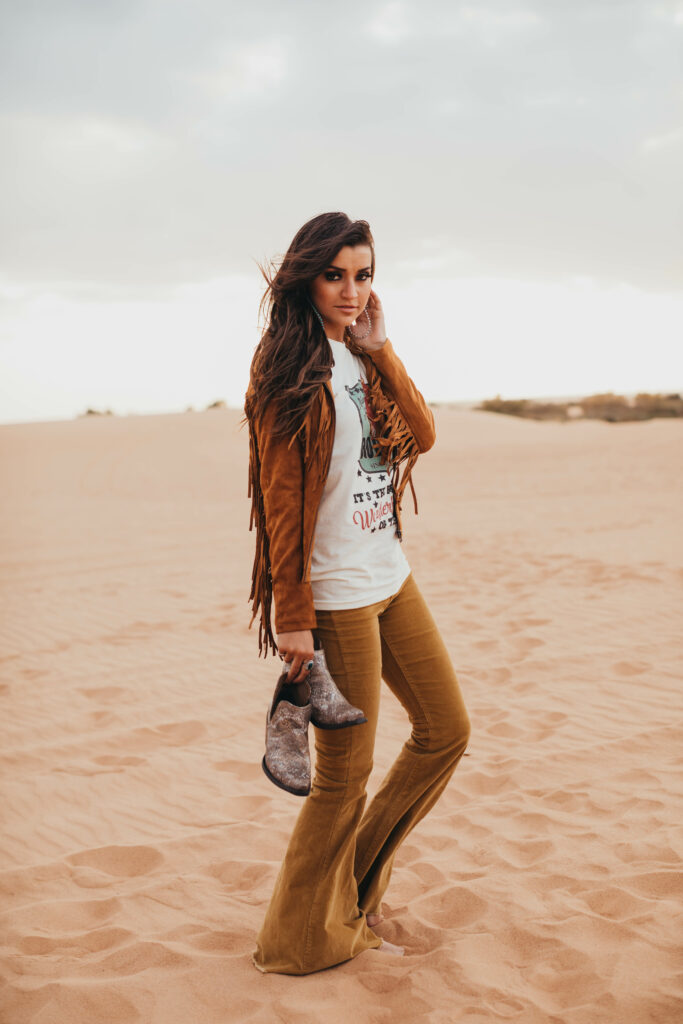 Go Ahead, Be Extra
If you've ever been told to turn down the "extra-ness" of your style or outfit, this is not the time to do so. NFR is known for loud, flashy and glandulous outfits, so don't be afraid to pull out all the stops head to toe. This look starts with all the fringe. This suede jacket is giving me all the Vegas vibes. Let's move to the pants. The flare, the fit, the colors, just WOW! You'll be seeing more of these bells in the future. But much like the kimonos, bells are another staple in the western fashion community. These are one of those items that you buy one in every color (Which I did). I styled the same t-shirt from the previous outfit into this look to show how a single piece can be transformed when paired with different items.
And last but not least, the colors and patterns of all these pieces are pretty tame, however, I added the snake print Ariat Dixon booties for a bit of a kick (pun intended). And I promise you these are going to be a must-have this season! So take my advice, grab a pair while you can!
You can shop all of these looks at Cavenders.com or at your local store. Be sure to subscribe to Cavender's emails and social channels to be the first to know about new arrivals and see more of my styled looks for NFR!
– Elise Wade, follow me on Instagram at @theelisewade.